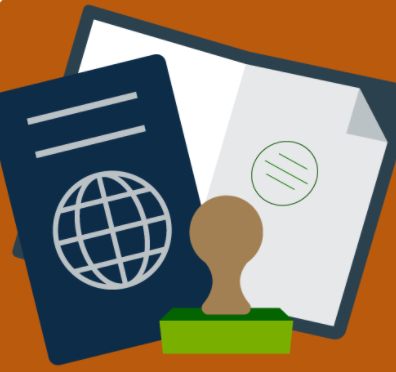 For the first time in May 2013, third-country nationals who purchased real estate in Greece, for the minimum price of 250.000 euros, were given the chance to acquire a residence permit for themselves and their family members.
Since 2013, the law concerning the acquisition of "Golden Visa" was amended several times. The purpose of those amendments was to make the whole process easier for investors and prevent criminal acts, such as money laundering. For example, the law provides that payment must be made by means of crossed cheque or any other kind of bank transaction. In any case, all transaction details must be stated in the presence of a notary.
What should an investor in Greece take into account:
For any real estate purchase in Greece, buyers have to hire a lawyer and a notary to protect their legal interests. This applies to anyone buying real estate in Greece, Greeks or foreigner nationals.
After the Golden Visa law was enacted, the role of both notaries and lawyers became even greater, because in order to avoid criminal acts, such as money laundering, notaries now have to verify in the contract that the payment was made by means of crossed cheque or bank transaction. After several amendments to the law, payment by bank transfer was permitted as well. The law also states that all payment details need to be included in the contract. The parties of the contract also need to provide a statement regarding whether or not the real estate was previously used for the acquisition of a Golden Visa.
Starting from 2019, new specific regulations permitted payment by POS, debit or credit card. Payment can now be made by the investor's spouse as well as their relatives by blood or by marriage up to the second degree. If a third party pays the amount for the acquisition of real estate, their relationship with the investor must also be verified in the contract.
Starting from 2020, notaries have to issue a certificate containing the personal information of the parties of the real estate purchase contract, information concerning the real estate, means of payment, the specific details of the transaction and whether or not the real estate was previously used for the acquisition of a Golden Visa by the seller.
Generally speaking, multiple amendments over the years have made the Golden Visa law quite complex. A sensible course of action for an investor is to find a lawyer and a notary who are already familiar with each other and are used to working together. That way, they will be able to communicate more easily and cooperate harmoniously.
It is obvious, that the successful completion of purchase of real estate and the subsequent acquisition of Golden Visa would not be possible without involving a lawyer, specialized in real estate transactions and the close cooperation between the notary and the lawyer, who always strive to protect the legal interests of the buyer.